Fishing With Soft Plastic Lures In Saltwater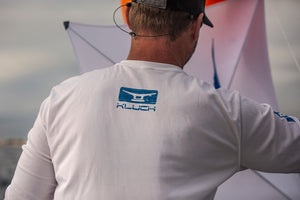 Utilizing soft plastic lures is one of the most efficient ways to elevate your saltwater fishing experience. Soft plastic lures come in a wide variety of colors, shapes, and sizes, making them a versatile option as they can effectively mimic most natural baits traditionally used by anglers. Soft plastic lures also have the added benefit of being reusable, meaning they can save you a pretty penny in the long run. Due to the extensive diversity that plastic lures have to offer, knowing which type of lure to use for your specific saltwater fishing needs is an important aspect to consider.
Stay Strong in the Shallows
For those that enjoy shallow water fishing and sight casting, plastic lures can add a certain level of stealth to your game. This is due to the quietness that soft plastics offer upon impact with surface waters. It is generally recommended to cast further out over your desired area and subsequently reel in your line to your targeted fish. This tactic combined with the discrete nature of soft plastic lures, offers an effective way to not spook your prey and increase your catch yield in shallow water areas. Your choice of plastic lure also plays an integral role when fishing at these depths. Selecting a sleeker jig head, accompanied by a smaller plastic lure (2-5-inch tail is ideal), is preferable for an optimized horizontal retrieve motion. One of the better plastic lures for this type of environment are shrimp imitations. The realistic form of the shrimp coupled with a speedy reel in can produce a life-like darting and erratic maneuver that will result in more fish strikes.
Dominate in the Deep End
If fishing in medium to deep waters is more your speed, do not fret because soft plastic lures are just as suitable in this type of environment as well. You will definitely want to ensure that your jig head is sufficiently weighted to reach your desired depth range. It is generally recommended to let your line sink all the way to the lowest preferred point in the water and then reel it back in at an even pace, while trying your best to simulate swimming motions with your plastic lure. This again, is where choosing the right plastic lure can make or break your endeavors. In deeper waters you will want to ensure that your plastic lure is large enough (a minimum of a 6-8-inch tail is ideal) due to the weightier fish present at this depth level. You will also want to select a lure with a free flowing and non-rigid tail, as this will best mimic a realistic swimming movement as you reel your line vertically up through the water, and ultimately garner more attention from fish.
There is no question that soft plastic lures hold their weight against natural lures in saltwater environments any day of the week. Whether it be in a tropical onshore location or a milder deep-water expedition, the sheer adaptability of soft plastic lures offers anglers a plethora of options in both form and function to meet their personal and professional fishing goals.
Leave a comment
Comments will be approved before showing up.