Are You Following The Proper Boat Etiquette?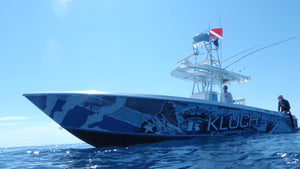 Boating through open waters can be exhilarating and relaxing. However, as the boat operator, there are certain guidelines that must be followed while cruising along. Navigating a boat is very similar to driving a car, in that there are many others, including boaters/ drivers, swimmers and sports enthusiasts that you must be mindful of for the safety of yourself, those on your vessel and others around you. Here are some helpful tips the next time you are on the water:
Always Check The Wake:
Boats generates waves. These waves are also known as wake. You might enjoy the wake if you are a wakeboarder or a surfer. However, it can be dangerous and annoying for other boaters because these wakes can cause serious damage to boats and even injury. It is very important for any boater to always check their wake, especially when surrounded by other boaters.
There are three speeds that create different types of wake:
Displacement Speed: Lowest speed and a minimum amount of wake.
Transitional Speed: Rapid increase in speed and the highest level of wake.
Planning Speed: Highest speed but lower wake in compassion to transitional speed.
Also, keep in mind that if you are in a no-wake zone then you should decrease the boat speed to according levels. You should try to create a minimum possible wake.
What Should You Do When You Want To Cross A Wake Created From Another Boat?
Always remain back from the highest point of the wake.
Decrease the speed of your boat around 14 to 18 mph because it will help you to reduce the impact of the wake.
It is always better to practice crossing the wake at an angle of 30 to 45 degrees because it will minimize the wake impact.
Sit behind the steering console and never sit in the bow while crossing the wake.
Always inform other boaters about your presence.
Pay Close Attention To Your Actions While Docking And Launching:
You should always consider the ramp and dock etiquette while docking and launching. It is important for you to ensure that engine, load gear, lines, etc. are ready before you enter the water.
Practice maneuvering, parking, speed shifting, etc.
Be mindful that your passengers are ready for travel. You should only start the journey when passengers are ready.
Try To Keep The Beaches And Waters Clean:
You should be careful when you boating on the waterways that you are not polluting the water bodies.
Make sure that your fuel is not spilling in the water and fuel tank and fuel lines are not leaking.
Immediately inform the Coast Guard National Response Center if fuel is spilled into the water.
Never throw your waste or trash into the water. You should not dump sewage in the water either.
Make sure you are following the right anchoring technique to save the ecosystem from damage.

In brief, boating is a very popular recreation sport for over three centuries. If you love boating or you are a frequent boater then you should be aware of boating etiquette because it not only saves your boat from damage but also prevents the risk of injuries to your neighbor boaters. For safe and comfortable boating, you should follow boating etiquette and some tips which will help you do safe and stress-free boating.
Leave a comment
Comments will be approved before showing up.